Special practices for modern business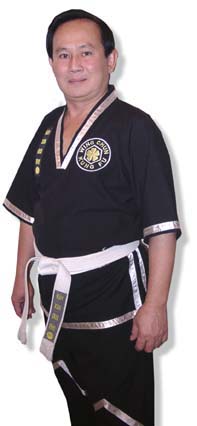 Moderm business operates almost at the speed of thought, which leaves little time to recover from stress and tireness, quickly mobilise oneself to make quick but correct serious decisions.

Art of eastern strategy may be ancient, but it fits modern business perfectly. Knowledge of eastern philosophy and 27 years of martial arts teaching allowed Grandmaster Huynh Ngoc An to align physical exercises with strategic planning. This technique provides the following benefits:

* allows to solve tough problems easier and with less stress
* flexibly react to change

* discover one's hidden reserves
* quickly mobilise and then relax
* control your feelings and mood
* prevent stress from taking over your mind and body
* learn how to think with the help of kinesthetic channel of perception

... and many other benefits!

All seminars are conducted by the Grandmaster himself.